Pipefitters for new projects early 2022
Yes, great news. A1 Werkplan is awarded for some new projects starting in January 2022 for at least 6 months. Besides the current running projects, there will start at least 25 pipe fitters extra in january for these projects.
The projects are in Rotterdam harbour and at the Shell and BP site.
We like projects and challenges like this, so we need extra (1st) pipefitters for these projects.
Do you want to start working immidialtely in 2022? Let us know via recruitment @a1werkplan.nl
For more information, see our vacancies: VACANCY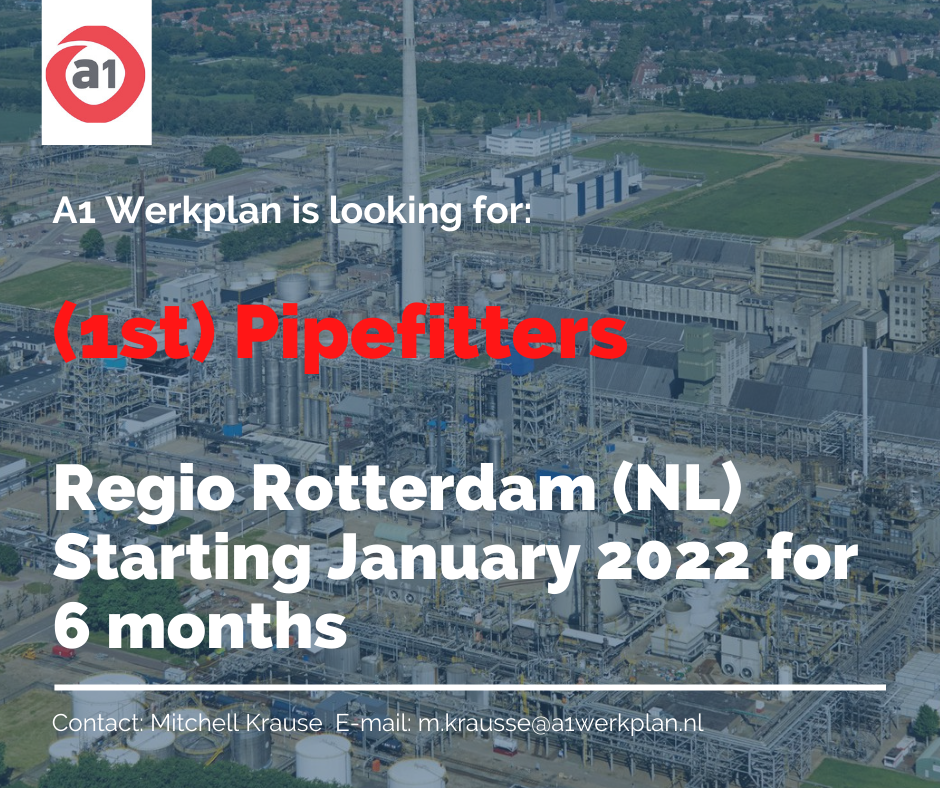 2021-12-21 - a1werkplan